Machine Shop in Blackshear, GA
Solid Machine Innovations LLC specializes in metal fabrication for a wide range of industries. From prototype engineering, to product design, to machining and fabrication, our metal suppliers do everything in-house to provide customers with tailored solutions to their unique applications. Contact our machine shop to begin collaborating on turnkey metalworking projects.
Expert Engineering, Design, Machining and Fabrication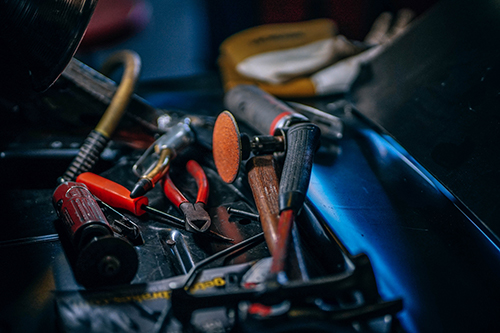 Solid Machine Innovations LLC is proud to provide metalworking solutions to a diverse range of customers throughout Georgia, backed by the very best in customer service and a value engineering mindset. We're the metal fabricator in Blackshear, Pierce County, Youman, and Waycross, GA to trust when you need turnkey engineering, precision design, expert machining and affordable fabrication. Our team brings each of these variables together in every project we take on! As a result, we've established ourselves as the premier steel supplier and partner for businesses seeking metalworking solutions. No matter what industry you're in or what challenges you're facing, know you can always turn to us for solutions.
More than just a machine shop in southeast Georgia, we are the team to trust when you need start-to-finish solutions. Whether it's engineering a specific component and mocking up prototypes in SolidWorks, to machining an existing part to meet a unique set of specifications, trust that we'll work toward the ultimate goal of your satisfaction. We have experience designing entire systems from conveying and accumulating to manufacturing whatever it take to keep your operations running smoothly, our metal and aluminum suppliers are ready to deliver at every stage of the fabrication process. And, with unrivaled craftsmanship that's rooted in decades of experience, we guarantee tailored results that are value-additive to whatever you unique application is.
Our metal suppliers have more than 50 years of combined experience with engineering and design, in addition to 30 years of machining and fabrication expertise.
We're pleased to offer our services to a wide range of industries, including agriculture, rail, forestry, renewables, fiber industries and more.
We're experienced in working with all types of metal, including industrial-grade steel, aluminum and brass. We can mill, weld lathe and machine with expert precision.
We're skilled designers and aluminum suppliers, utilizing SolidWorks to produce accurate, to-spec models for metal fabrication.
Every single project we work on is completely custom, guaranteeing our customers tailored solutions for their unique needs.
Engineering Solutions
Design and fabricate solutions with confidence when you choose the steel suppliers at Solid Machine Innovations LLC! Our machine shop is ready to tailor metalworking projects around the precise needs of your application.