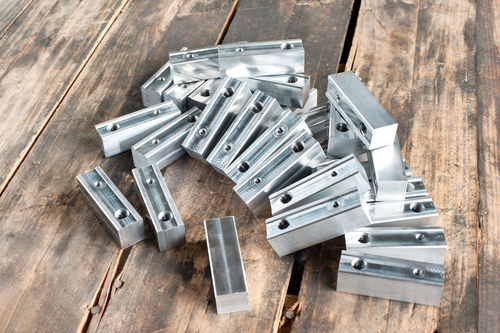 From engineering and design to fabrication and welding, Solid Machine Innovations LLC provides complete in-house services that meet the metalworking demands of customers at any scale. We're ready to turn out projects and machined parts with absolute precision and rapidity, at a cost that makes sense for your business.
Industries We Serve
Our many years of experience as a steel fabricator in Blackshear, Pierce County, Youman, and Waycross, GA enable us to work with a diverse range of customers across varying industries. Some of our clients include:
Rail industries
Agriculture industries
Forestry and wood processing industries
Sustainable energy industries
Fiber industries
Various Other Manufacturing Industries
Metal Sales
In addition to custom fabrication projects and turnkey metalworking solutions, we also offer metal sales in Blackshear, GA to customers on an as-needed basis. Some of our stock products include:
Sheets/Plates
Hot Rolled Steel
Cold Rolled Steel
Stainless Steel
Bars
All Structural Shapes
Fabrication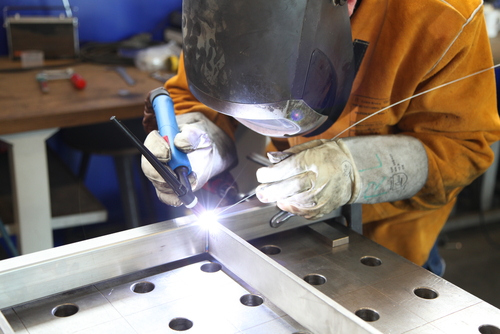 Thanks to fully-equipped facilities and a tenured team of industry professionals, our fabrication services extend to virtually any type of alloy you might require us to work with. Our metal fabricators specialize in industrial-grade steels, aluminum and brass, among other alloys. We're familiar with the unique properties and applications befitting these metals and will ensure your metalworking project utilizes the right medium. From machining and forming, to welding services in Blackshear, GA, we can do it all, no matter the metal.
Engineering and Design
Using powerful applications such as SolidWorks, we're able to design our own drawings and schematics in-house, bringing your custom product or prototype to life with precision and realism. Not only does this allow us to present visuals to you before your custom project gets off the ground, it also allows for better engineering and forethought in design. It's a great way to minimize costs and lead times.
Machining
When it comes time to put work in on your project, count on our steel fabricators to produce best-in-class results. We have all of the equipment and expertise needed to turn out precise machined parts and conveyor systems of the highest caliber. Turn to us for:
Milling
Lathe
Plasma Cutting
Quality Assurance
SMI's Quality Assurance Program is a proven system. Our system requires multiple checkpoints for accuracy in each work order. As we build each component, quality is our driving force which assures our customers receive quality machined parts or conveyor systems every time. Solid Machine Innovations LLC's view of excellence from concept to completion ensures all products to be delivered defect-free.
To consult with our metal fabricators and welding experts on your turnkey project, contact us at Solid Machine Innovations LLC today at 912-285-7900.